March 7, 2021
Medicaid Pharmacy Benefit Savings Optimization Act
Two bills have been filed that addresses savings in the Medicaid program.  Last year a comprehensive report commissioned by the FPA was released showing evidence of spread pricing, steering of patients and general noncompetitive behavior favoring PBM affiliated pharmacies over non-affiliated pharmacies.  This year another report was released that was commissioned by the State of Florida (Milliman Report) and seemed to validate many of the things that we discovered last year.  The filing of SB1306 by Senator Ana Maria Rodriguez and HB1043 by Representatives Randy Fine and Jackie Toledo is an attempt to address some of these findings.  Both the House and Senate versions seek to transition the pharmacy benefit from the Medicaid Managed Care program to a single PBM operating under the Agency for Health Care Administration.
Both bills would prohibit the requiring of mail order and would prohibit the practice of excluding pharmacies from participating in the plan network.  Pricing transparency is included in these provisions.  A number of states have been placing their Medicaid managed care programs under the microscope and many have begun policy changes resulting in significant savings to their state budgets.  The FPA is supporting these bills.  These bills have not been placed on any committee agenda yet but there will be a hearing on the Senate Appropriations Subcommittee on Health and Human Services where AHCA will do a presentation on Pharmacy Benefit Managers.  This meeting will take place at 1:00 pm on Wednesday, March 10, 2021.  Public testimony will be received from room A3 at the Donald L. Tucker Civic Center in Tallahassee as the Capitol is closed to the public.
Expansion of Dispensing of Drugs by Emergency Departments on Committee Agenda
SB262 has been placed on the Senate Health Policy Committee agenda for Wednesday, March 10, 2021 at 10:30 am.  The companion bill in the House HB29 was found favorable by the House Professions and Public Health Subcommittee last week.  These bills if signed into law by Governor DeSantis would allow for the dispensing of a 48 hour supply or enough to cover through the end of the next business day of medications for patients being discharged from emergency departments of Class II or Class III institutional facilities.  Should there be a declared state of emergency declared then the amount of medications dispensed could be up to a 72 hour supply.
PBM Prescription Price Transparency and Accountability
SB390 and HB1155 have been filed by Senator Wright and Representative Toledo to address unfair PBM practices in the pharmacy market place here in Florida.  These bills are supported by the FPA. The Senate version has 3 committee references while the House has four.  These bills have not been placed on any committee meeting agenda yet. Currently the House and Senate bills are slightly different from each other and would have to be reconciled. If signed into law by Governor DeSantis several components found in each of these bills would correct a number of things that need to be addressed which would include but not limited to:
Removing auditing standards from the Board of Pharmacy and transferring those standards to the Office of Insurance Regulation
Providing a more uniform pricing standard
Level the currently unfair pricing model that currently exists between pharmacy businesses.
Limits the auditing period of prescription drug claims to 24 months
Prohibition for charging a pharmacy fees for submission of claims or enrollment in networks
Florida Pharmacist Running as a Candidate for APhA Board of Trustees
FPA past President Scott Tomerlin of Rockledge, Florida has been slated as a candidate for APhA Trustee.  Born and raised in Louisville, KY, Scott is a 2006 graduate of the Mercer University College of Pharmacy in Atlanta. Scott has had training in the independent and chain community, hospital, ambulatory and nuclear settings. He also had the opportunity to complete a 5-week international rotation in Hiroshima, Japan, at the University of Hiroshima during his fourth year of rotations. Scott has served in numerous leadership roles within the profession of pharmacy, including President of the Florida Pharmacy Association, President of the Brevard County Pharmacy Association and, most recently, on the APhA Political Action Committee Board of Governors.  Ballots for APhA's upcoming Board of Trustees elections will be emailed to members on the afternoon of Friday, March 12, 2021.  Our APhA members are invited to give your support to Scott's efforts to represent you on the APhA Board of Trustees.
Florida Panhandle Pharmacist Running for House District 5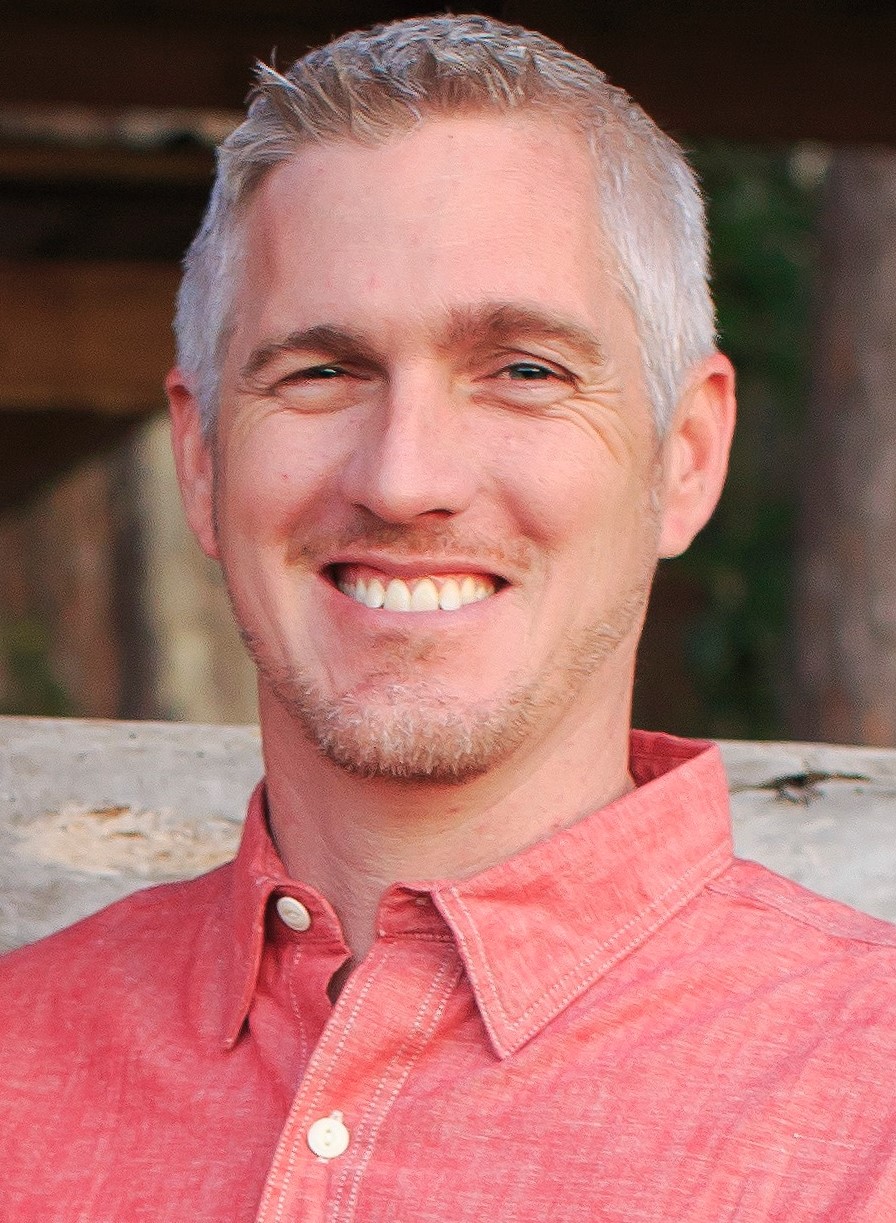 The Florida Pharmacy Association is pleased to share with the membership that FPA member and Florida panhandle pharmacist Shane Abbott has declared his intent to run for House District 5 which includes Holmes, Jackson, Walton and parts of Bay counties.  Shane is the co-owner of The Prescription Place in Defuniak Springs and is a graduate of Pensacola Junior College and the University of Florida College of Pharmacy. Members who wish to make a contribution may go to voteshaneabbott.com.

Health Insurance Prior Authorization, Step Therapy Protocols, Coverage for Cancer Treatment and Prohibition for Denial of Claims
A sizable list of bills have been filed to address a number of patient health care coverage issues by insurance plans and PBMs.  For example patients may be required to be placed on step therapy protocol which means that they must "fail first" on a plan's preferred drug before they can be dispensed certain medications that the provider prefers.  Some of these bills seek to provide a more defined regulatory framework around how prior authorization programs are to be administered including notification standards and defining restrictions on prior authorizations. Other bills make it prohibitive to deny health claims retroactively due to subscriber ineligibility. The FPA will be monitoring the following:
SB528 & SB1846 (Health insurance prior authorization standards)
HB1021 & SB1290 (Step therapy protocols)
HB1021 & SB1392 (Prohibiting of Exclusion of coverage for certain cancer drugs)
HB851 & SB1388 (Prohibiting retroactive denial of health claims)
Remote Pharmacy Dispensing Bill Filed
CS/SB700 and HB1477 has been filed to address reimbursement for telehealth services in Florida by Medicaid.  While the FPA is in support of that concept there is noted within the proposed bills a provision that creates a remote-site pharmacy where registered technicians will be compounding dispensing medications.  These technicians will be supervised remotely by an off-site pharmacist acting as the prescription department manager. This section of the bill is not supported by the FPA and we are working closely with the bill sponsor. This bill passed its first committee reference with no objections.  The next stop will be the Appropriations Subcommittee on Health and Human Services and finally the Appropriations committee in the Senate.  The House version has been referred to the Professions and Public Health Subcommittee, Health Care Appropriations Subcommittee and the House Health and Human Services Committee.
Pharmacist Ordering of Preexposure and Postexposure of Prophylaxis Drugs
Senate bill 928 and House bill 607 have been filed to make revisions to the Florida Statutes 465 by allowing pharmacists to order and dispense medications for PrEP and PEP.  Preexposure prophylaxis (or PrEP) is a way for people who do not have HIV but who are at very high risk of getting HIV to prevent HIV infection by taking medications.  PEP (post-exposure prophylaxis) means taking medicine to prevent HIV after a possible exposure. PEP should be used only in emergency situations and must be started within 72 hours after a recent possible exposure to HIV and would be considered a time sensitive therapy.  The Senate version has 3 committee references while the House version has 4.  These bills have not been placed on any committee meeting agenda yet.
Pharmacist Immunization Bills Filed by the Florida House and Senate
We have identified 5 bills (SB768, HB459, HB1063, SB494 and SB898) that have been filed to modify the practice act related to immunization services by pharmacists.  These bills are supported by the FPA.  Currently the PREP Act extends vaccination authority for pharmacists to immunize children as well as provide COVID vaccines.  When that guidance from the U.S. Department of Health and Human Services expires then we will revert back to current Florida laws which restricts vaccinations to only adults and for vaccines that are either immunizations or vaccines listed in the Adult Immunization Schedule as of February 1, 2015, by the United States Centers for Disease Control and Prevention or any vaccines that are approved by rule of the Board of Pharmacy.  SB768 by Senator Baxley and CS/SB494 by Senator Burgess have both passed their first committees of reference.  CS/SB494 removes the restriction of vaccines that pharmacists could administer to the February 1, 2015 administration schedule and simply references the immunization schedule of the CDC.   This bill also removes a requirement for the Board to revise rules each time a new schedule is released by the CDC.  This bill also includes a requirement for the administration of epinephrine to be weight based.  SB768 would allow pharmacists to immunize children aged 6 and older.  Remember while Florida laws restrict the immunization of vaccines to adults, the HHS guidance which preempts state law allows for pharmacist vaccination of children.  This authority will expire at some point in the future.
Revision of Pharmacy Reimbursement Methodology in Medicaid
Bills filed in the House and Senate are designed to redefine how prescriptions are to be reimbursed in the Medicaid program.  Under Florida Statutes 409.912 reimbursement for prescribed drugs is set as the lower of AWP-16.4%, WAC plus 1.5%, the Federal Upper Limit (FUL), the state maximum allowable costs (SMAC) or the pharmacy's usual and customary (UAC) charge billed by the provider.  SB1292 and HB1057 seeks to change this language to an amount not to exceed the lesser of actual acquisition costs based upon the Centers for Medicare and Medicaid Services National Average Drug Acquisition Costs (NADAC) plus a professional dispensing fee, or the usual and customary charge billed by the provider.  The dispensing fee is not defined in these bills.
Substance Abuse Prevention Legislation Introduced
SB1442 and HB1091 have been filed to increase access to and the dispensing of emergency opioid antagonists.  These bills also create a requirement for the Department of Health in coordination with the Board of Pharmacy to establish the "At-home Drug Deactivation and Disposal System Program".  This proposed legislation creates F.S. 381.888 that would obligate pharmacies to co-dispense an at-home drug-deactivation and disposal system with each dispensed opioid prescription. These systems are designed to inactivate or destroy unwanted drugs before they are released into the state's municipal waste systems.  The legislation does not describe how pharmacies will be compensated for these drug deactivation and disposal systems.
The bill removes the current laws that create a statewide standing order for an autoinjection delivery system or intranasal application delivery system and replaces it with new language allowing a Florida licensed pharmacist to order or dispense an emergency opioid antagonist without a prescription to at risk people or caregivers of at risk patients or who may be in a position of assisting others who are at risk of an opioid overdose.