Governor DeSantis Extends Emergency Order
On Friday, May 8th Governor Ron DeSantis extended his state of emergency order declared on March 9th beginning the path way towards combating the current pandemic. Governor DeSantis also directed the State Surgeon General to issue an order allowing pharmacists to administer COVID-19 tests. That Surgeon General Order allowed Florida licensed pharmacists to order and administer COVID-19 testing. The Surgeon General's order would have expired on Friday. With the extension of the Governor's Executive Order 20-52, the authority for pharmacist COVID-19 testing will continue for another 60 days.
Frequently Asked Questions on COVID-19 Testing
With the emergency authority for pharmacists to administer COVID-19 testing, many questions are being asked on how to do this. The FPA has prepared and published a list of frequently asked questions with answers to assist our members. Please note that this resource should not be considered legal advice and also may not represent the official position of any state agency but is a review of the issues and what action pharmacists and pharmacies may wish to take when electing to participate in this project. A sampling of questions we explored include:
Answers to which tests that a pharmacist could perform
How are the tests performed
To whom to I report the results
And more ****
Webinar on Pharmacist COVID-19 Testing
Om May 5, 2020 the FPA facilitated a member webinar to help answer questions related to COVID-19 testing by pharmacists. FPA General Counsel TJ Morton reviewed the federal guidelines and researched state laws to bring to our members an analysis of the Surgeon General's order and how it affects what pharmacies can do to participate in the testing of Florida citizens. Pharmacies are being asked by the Governor to be a testing resource. Experts have noted that significant testing of our population is one of the tools needed to have an impact on the spread of the virus. Here is an informational video on COVID-19 testing.
Florida Pharmacy Association Joins List of 242 Organizations Calling for DIR Reform
Pharmacy providers both big and small are being devastated by DIR fees. These fees are drawing back pharmacy's properly earned revenue creating unacceptable cash flow challenges. Congress must take action on this issue right away. A letter was sent to Majority Leader Mitch McConnell, Minority Leader Charles Schumer, House Speaker Nancy Pelosi and House Minority Leader Kevin McCarthy to take action as soon as possible. Members are encouraged to reach out to the Florida Congressional delegation and visit www.fight4Rx.org.
FPA Announces Region 6 Election Results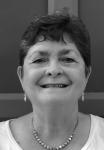 The FPA is pleased to announce the results of the 2020 Region 6 runoff election.  A runoff election was facilitated due to a tie vote in the general election.
Cape Canaveral pharmacist Kathy Petsos has been elected to the FPA Board of Directors. Region 6 include members who profiles indicate that they reside in the counties of Brevard, Manatee, Hardee, Okeechobee, Highlands, Desoto, Sarasota, Charlotte, Glades, Martin, St. Lucie, and Indian River Counties. Kathy will be serving a 2 year term on the Board of Directors.  Kathy will be installed into office this summer.
The July FPA member dues billing cycle is now open for processing.
If your membership is expiring June 30th you may renew now.
Board of Pharmacy Rule Revision on Pharmacy Technicians Introduced
The Board of Pharmacy Rules Committee reviewed at their last meeting a change to rule 64B16-27.4001 regarding Delegation to and Supervision of Pharmacy Technicians. Below is the draft language change being considered to Section (2) of the rule in response to FPA concerns:
(2) Supervision: Delegated tasks must be performed under the direct supervision of a pharmacist who shall make certain all applicable state and federal laws, including, but not limited to confidentiality, are fully observed. And pursuant to the following definitions and requirements: The Prescription Department Manager or Consultant of Record will determine the appropriate methods of supervision based on the following definitions and requirements. No other person, permittee, or licensee shall interfere with the exercise of the Prescription Department Manager or Consultant of Record's independent professional judgment in determining the supervision of delegated tasks.
The rule was revised in December of 2018 allowing for the use of technology when supervising tasks that may be delegated to technicians. The FPA raised concerns with the redefining of technician direct supervision in this fashion. This issue will likely be included in discussions at the next meeting.